Square is a payment processor currently available for the USA and Canada in US and Canadian dollars. Your customers will not have to leave your site and can enter their credit card details right on your store checkout pages, which makes the checkout process easier and faster.
How to Connect?
Open your Control Panel - navigate to Settings > Payment > Credit card, select [Credit Card: Square] in the dropdown menu and click "Enable":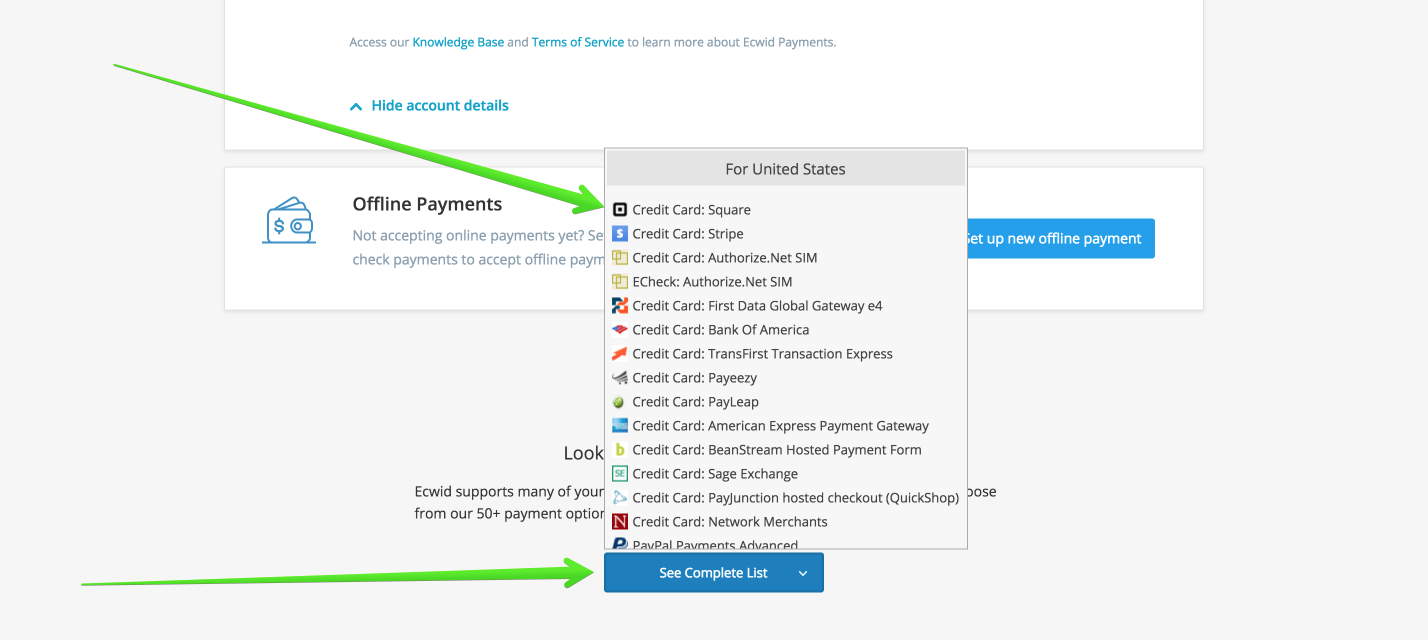 - Click "Connect and Enable Square":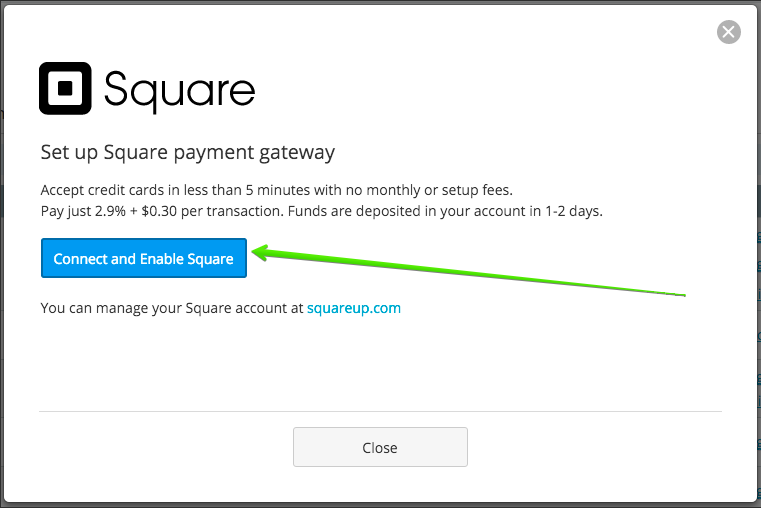 Be sure to enable the gateway by clicking "Enable" next to the gateway.
FAQ
I have the Square payment gateway configured, but customers cannot see it when checking out. What should I do?
Make sure you have enabled the Square Gateway by checking your Control Panel Settings > Payments > Credit or Debit Card, [Credit Card: Square].
What do I need to do to start running real transactions?
It takes just a few minutes to activate your account by providing Square with some basic information about you and your business. Once you've activated your account you are ready to accept credit card payments online.
Where can I find information about my transactions and orders?
All the orders paid via Square appear in your Control Panel > My Sales > Orders with a link to the corresponding transaction in Square. They will appear in your Square Control Panel as well, and will contain the customer's data, a list of products purchased and information about shipping and taxes.
How much does it cost?
The fee for all payments processed via Square is 2.9% + $0.30.